17 years ago today, Rebellion released Aliens vs. Predator on PC!
6036 Views
4 Replies
Add A Reply
Forum Topic
Jungle Hunter
Admin
22480 XP
May-24-2016 11:32 PM
Hard to believe it's been 17 years. Today, we celebrate the 17th anniversary of Aliens vs. Predator for PC. Published by Fox Interactive and developed by Rebellion, who were also responsible for the 2010 reboot, Aliens vs. Predator is easily one of the most memorable and most enjoyable First Person Shooters for PC. With individualized yet interwoven campaigns between Alien, Predator and Marine storylines, as well as a dark, terrifying atmosphere, AvP 1999 was not a game many dared play with the lights off.
Unfortunately many of the younger gamers of today may not have had the opportunity to enjoy this game during it's initial run, but for those who have played it and/or still do play it, will know - this is one of the only games to have done both Alien and Predator fans justice. 
AvP also spawned a successful sequel, Aliens vs. Predator 2 (AvP 2) which was developed by Monolith Productions. Following AvP 2 however, the series would remain dormabt until 2010 when Rebellion regained the reigns to the franchise to develop AvP 3, officially titled Aliens vs. Predator again. The 2010 reboot was not as well received as its 1999 predecessor, but still managed to excite fans of both franchises once more, with somewhat decent campaigns and a decent multiplayer experience. Fans would later appreciate the 2010 AvP a lot more following Gearbox's God-awful display of fan service, Aliens: Colonial Marines.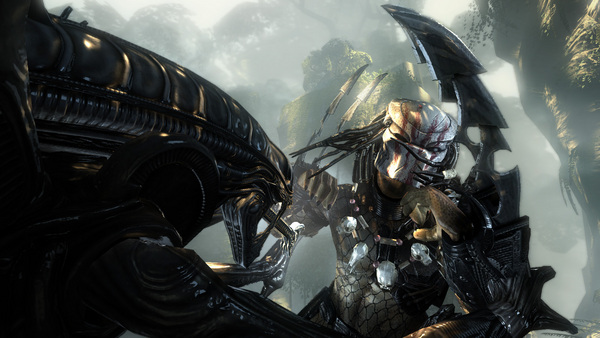 Despite PC and console advancements, technolically speaking, very few games today elicit the same level of fear and suspense that AvP and it's sequel AvP 2 managed to muster. Hopefully one day we can see yet another installment made to the AvP game legacy, one that is befitting of its source material and one that harkens back to the days of AvP '99. We've already seen potential for this revisitation in the form of Creative Assembly's Alien: Isolation.
The interest  and excitement for Alien / Predator cross-over games are still at large and will continue to be, especially with the release of Alien: Covenant and Shane Black's The Predator. I assume it won't be long before a new AvP game enters development. I know I would certainly get behind it!
How many of you have played AvP and/or its sequel AvP 2?  Let me know your thoughts and opinions of these games below!
Alien: Romulus - New Alien Movie Coming Soon! Visit Alien-Covenant.com for more info!
4 Responses to 17 years ago today, Rebellion released Aliens vs. Predator on PC!
Add A Reply