The Predalien Comes to AVP: Evolution And We Have The Video
0 Upvotes
3 Replies
Upvote
Add A Reply
Forum Topic
The Predalien is lose in the new game AVP: Evolution so here is some video of the gory good fun for you guys.
3 Responses to The Predalien Comes to AVP: Evolution And We Have The Video
Very interesting.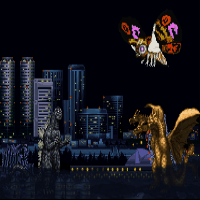 he dosent look to mush like its movie counter part
Evacuate?, Godzilla is just a Legend!-Woman in GMK
Seems like they got rid of the dreadlocks, or at least made them much less noticable not sure I agree with that decision
Add A Reply
Sign in to add a reply to this topic!