The continuation of Ridley Scott's Prometheus hits shelves on Spetember 10th, 2014 in comic book form! Dark Horse Comics are rebooting their Aliens vs. Predator, Alien and Predator series, with the inclusion of the expanded, Prometheus universe as well! The new series is highly anticipated by fans of each franchise and today, thanks to the folks at io9, we have a first glimpse inside the first issue, Prometheus: Fire & Stone #1. In addition to a few panels, Dark Horse have also released a few new pieces of artwork! See it all below: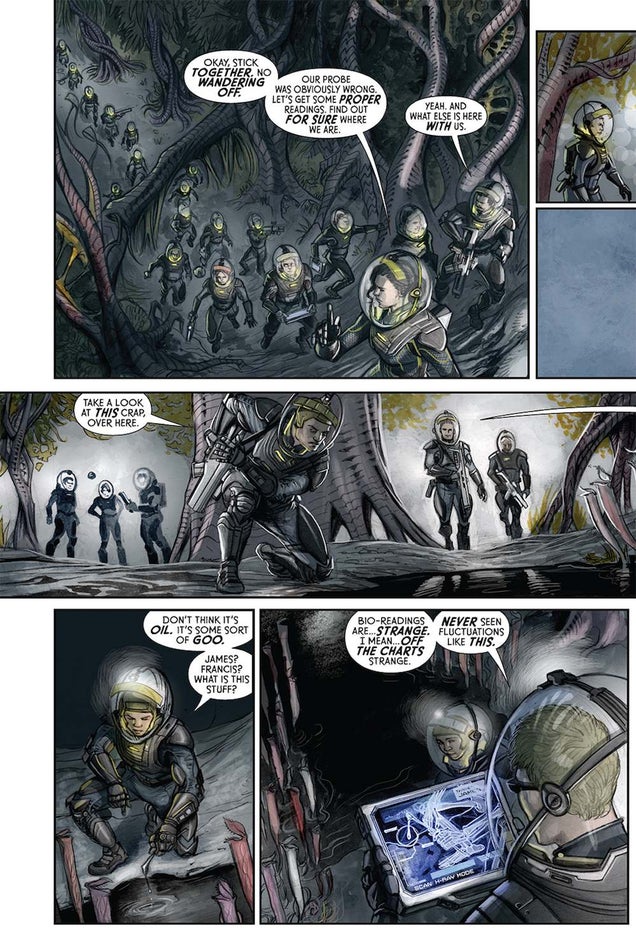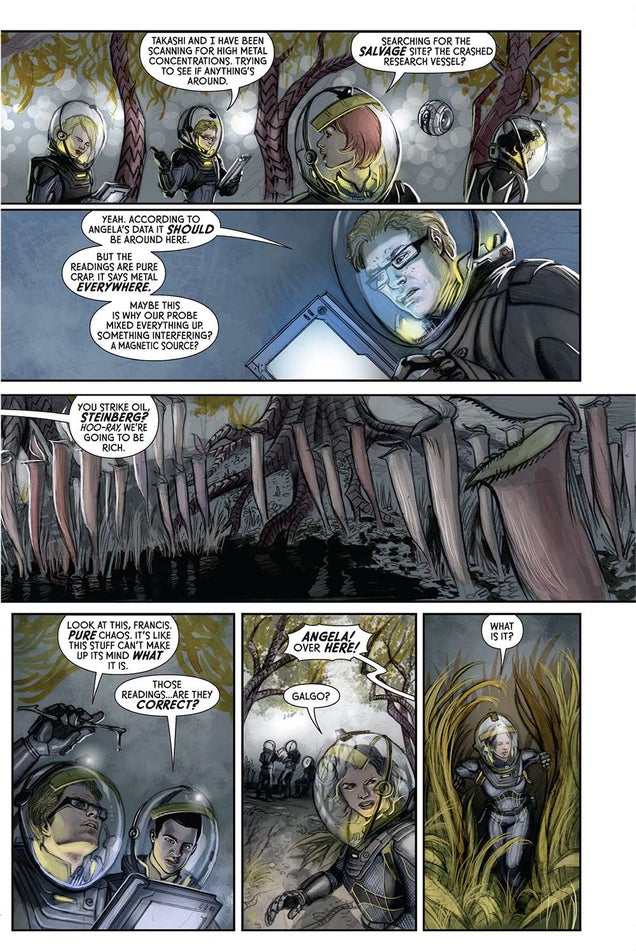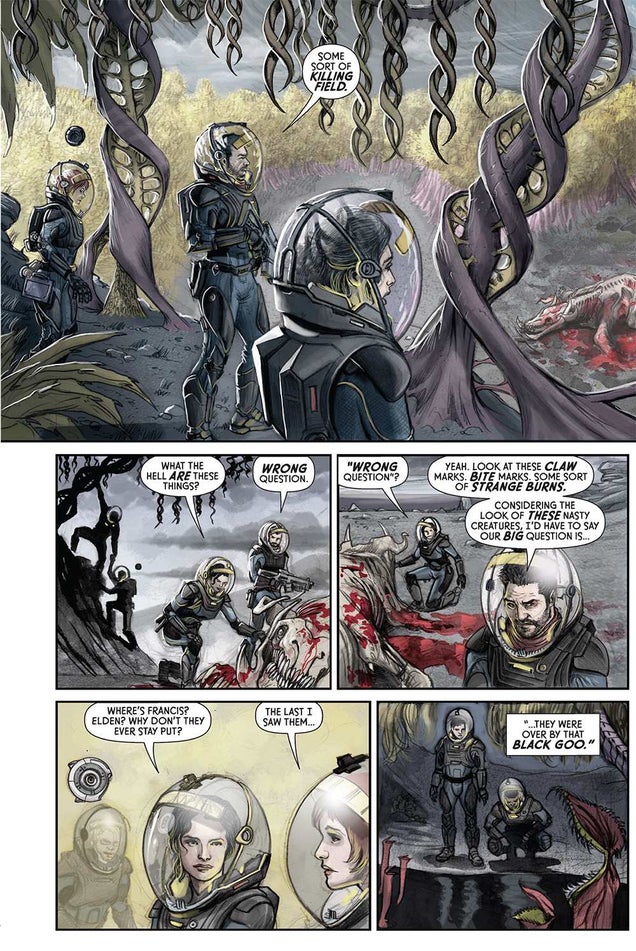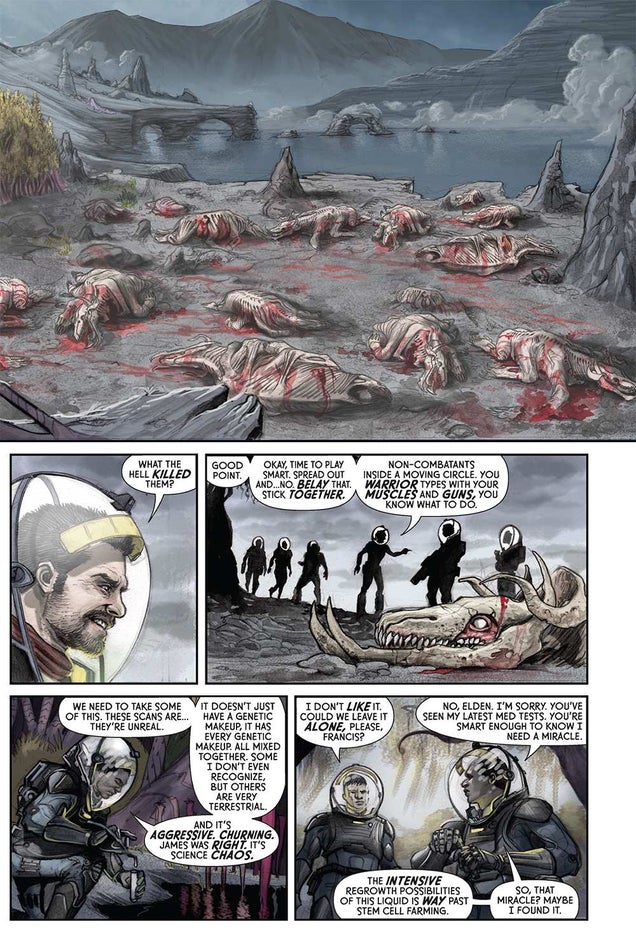 Here's the new piece of artwork which accompanied io9's article, you can see an Engineer in the background near the Juggernaut, Aliens, a Predator and the poor Human souls caught in the middle. Check it out: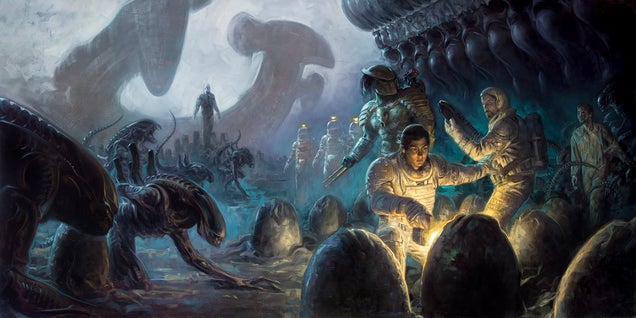 A big thank you to io9 for sharing these new images!
Also, for those reading, who are really looking forward to Dark Horse's new comic series, you will definitely want to keep an eye on both this site, as well as AliensVersusPredator.net TONIGHT for our big announcement. Stay tuned!
In the mean time however, let us know what you think of these comic samples in the comments section below!
Continue discussing this topic as well as thousands more with other fans of Alien, Predator and Alien vs. Predator (AvP) in the AvP Online Forums here on AliensVersusPredator.net!
Written by Chris
Published on 2014-03-28 16:57:46
Upgrade your collections with some fresh Alien Merchandise!
Check out some products below and click here for even more!