Buckle up Alien fans, NECA keeps rolling out updates for their Series 8 line, which focuses heavily on the third Alien film, Alien 3. Today they've teased a new image of potential contents of the upcoming "Alien Creature Pack" which includes a Queen Xenomorph Facehugger, a regular Facehugger, two regular Xenomorph Chestbursters, a Queen Chestburster as well as a lab container with a Facehugger inside. The preview shown below is unfinished and unpainted, but even without the polish, these figures look incredible - definitely something we're hoping NECA releases officially: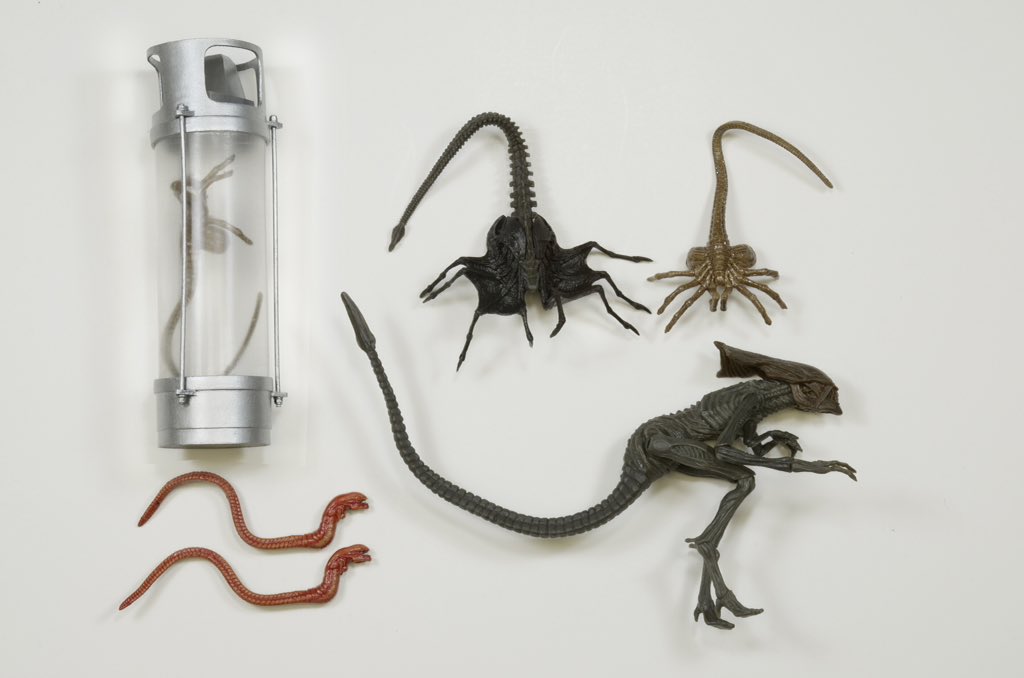 Here are the potential contents of the Alien Creature Pack. Full details next month. Not final & unpainted shown pic.twitter.com/x4l3vVqfaI

— NECA (@NECA_TOYS) February 16, 2016
Check back for more updates on NECA's Alien line as they're released!
Continue discussing this topic as well as thousands more with other fans of Alien, Predator and Alien vs. Predator (AvP) in the AvP Online Forums here on AliensVersusPredator.net!
Written by Chris
Published on 2016-02-16 10:57:58
Upgrade your collections with some fresh Alien Merchandise!
Check out some products below and click here for even more!